IMBA Gala Italia 2019 at The Westin Kuala Lumpur 22 November 2019
Italian Language Beginners and Elementary Classes 21st October - 4th December 2019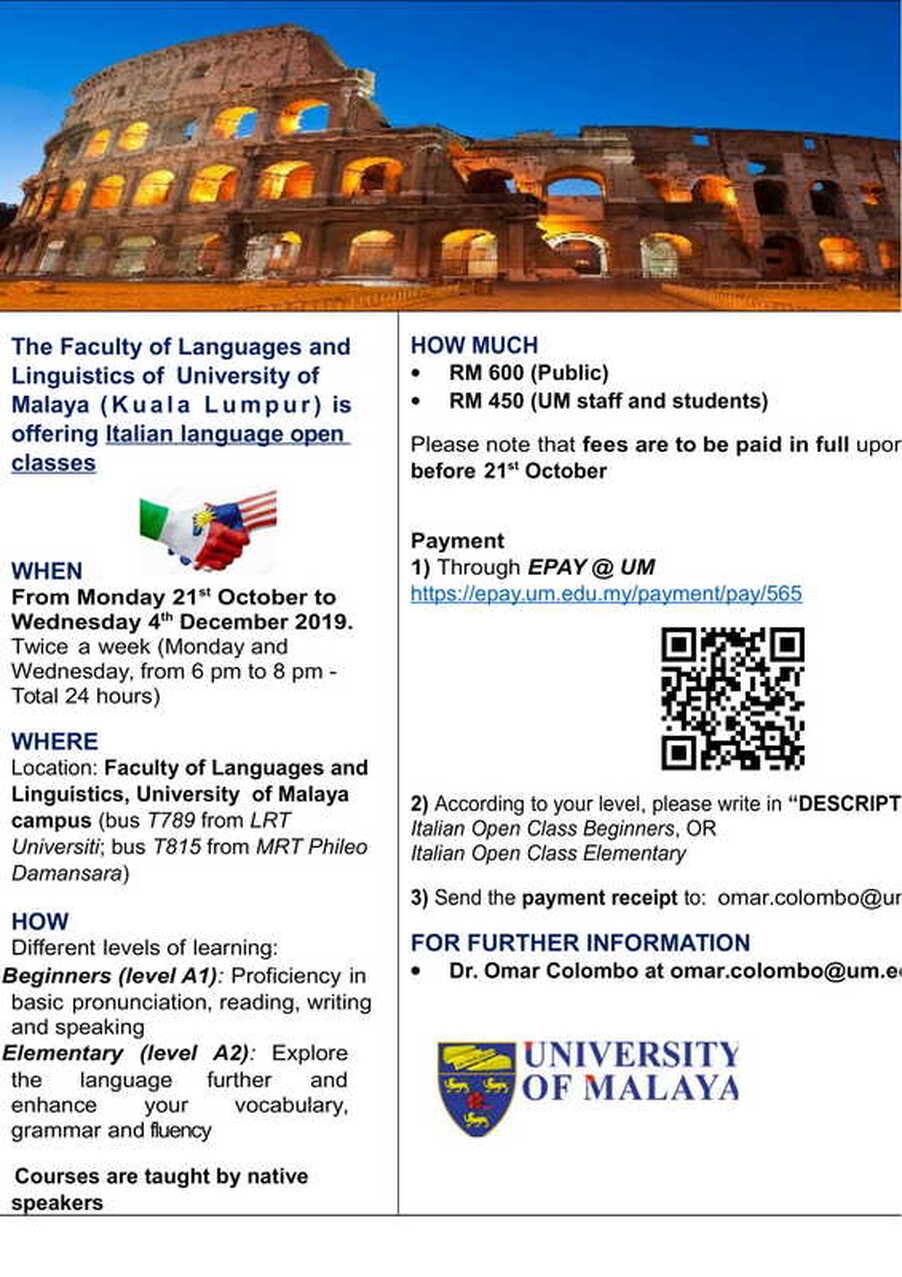 For further information and inquiry, please email to ​
omar.colombo@um.edu.my
​
Business Innovation Congress (BIC) - Digital Transitions : Industry 4.0 & AI at Grand Hyatt Kuala Lumpur - 27 Nov 2019
The Business Innovation Congress
(BIC) will take place at the Grand Hyatt Kuala Lumpur on 27 November 2019.
As one of the most intellectual and unique international conferences, the main theme of the BIC Kuala Lumpur 2019 is DIGITAL TRANSITIONS: Industry 4.0 & Artificial Intelligence. The Business Innovation Congress is the future-forward movement designed for leaders and its main objective is to provide disruptive ideas and perspectives outside of usual business pr
ocesses, as well as explore new market trends, products, services, and technological innovation.
​

Please click
here
for program overview and online registration.
IMBA Members and Friends can enjoy a 10% discount on tickets purchased at the above link by applying the code IMBABIC during registration.