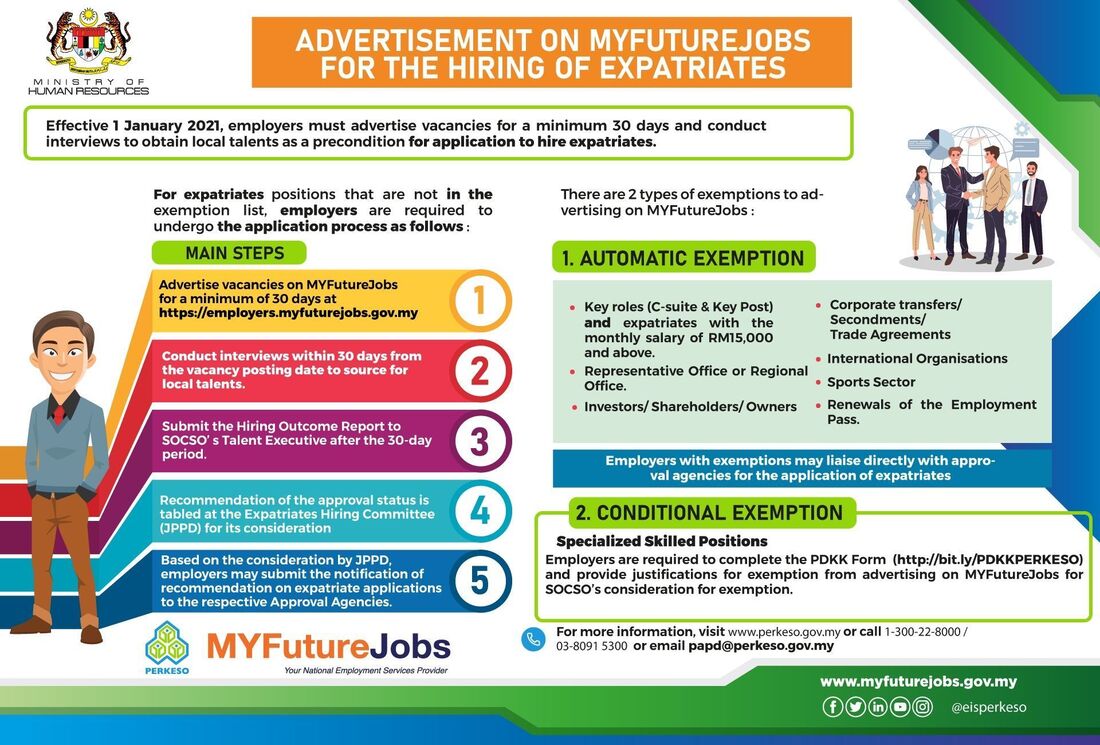 ​With regards to the policy announcement on the MYFutureJobs recommendation for expatriate and foreign worker application, which is to take effect on
1st January 2021
, here are some key updates from PERKESO.
The MOHR and the Government of Malaysia have considered a number of position categories to be exempted from the policy.
For the FAQ's regarding the advertisement of vacancies on MYFutureJobs of the hiring of expatriates, click
here
.
​For further details, click
here
to visit the PERKESO website.
To download the MyFutureJobs Employer Portal user guide booklet click the PDF file below: