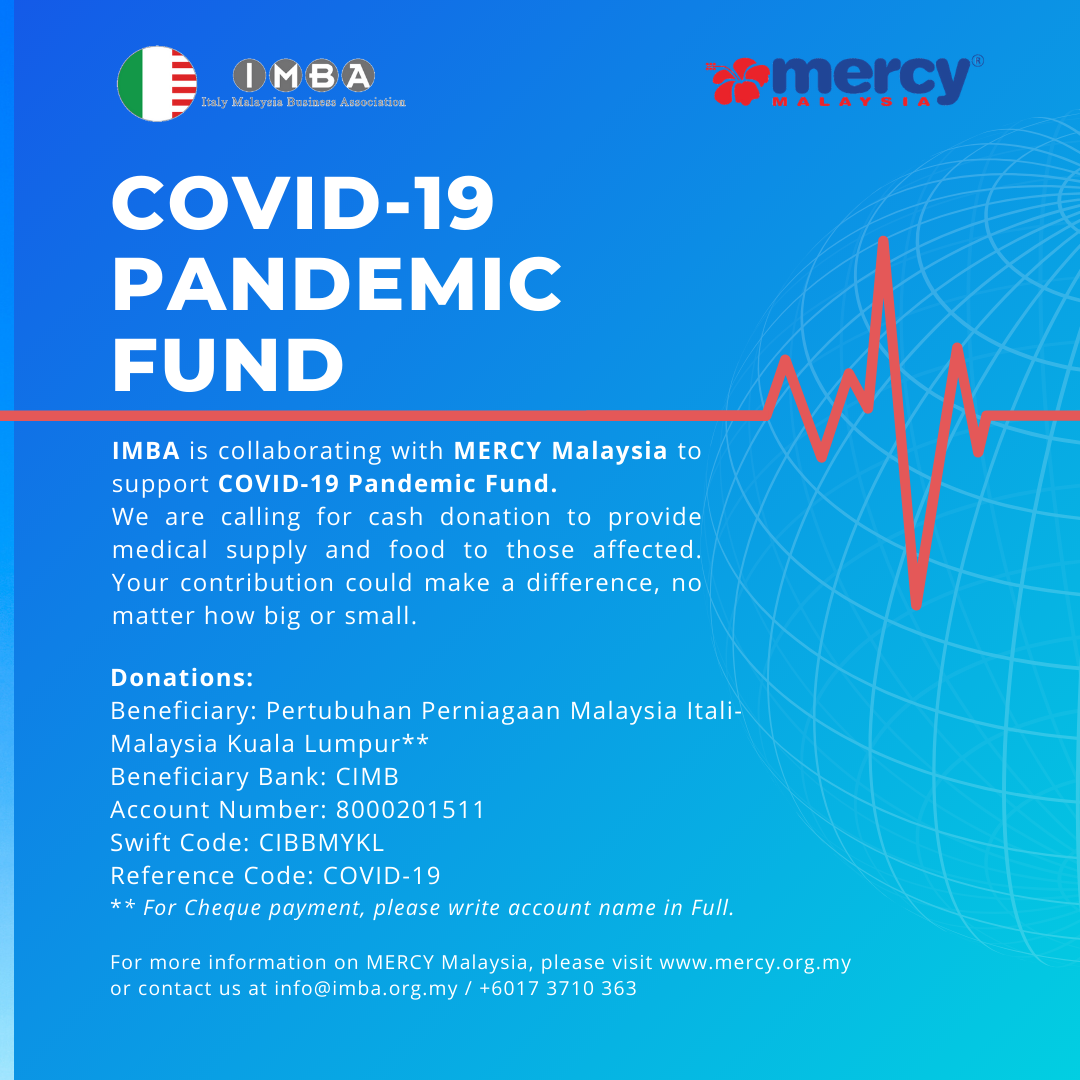 The COVID-19 outbreak is affecting over 1.6 million people around the world to date and the daily life of millions more. As the outbreak continues, we're learning more about the disease and the damages it can cause.
IMBA is collaborating with MERCY Malaysia, an international non profit organization focused on providing medical relief and humanitarian aid and awareness, to support their COVID-19 Pandemic Fund. Donations will be used to fund medical supplies and food to those affected by the pandemic.
We are calling for cash donation to help support the battle against COVID-19. Your contribution could make a difference, no matter how big or small.
Cash donation can be made to:
Beneficiary: Pertubuhan Perniagaan Malaysia Itali- Malaysia Kuala Lumpur**
Beneficiary Bank: CIMB
Account Number: 8000201511
Swift Code: CIBBMYKL
Reference Code: COVID-19
** For Cheque payment, please write account name in Full.
For more information on MERCY Malaysia, please visit
www.mercy.org.my
or contact us at info@imba.org.my / +6017 3710 363.
Together we can overcome.
​
Stay safe.