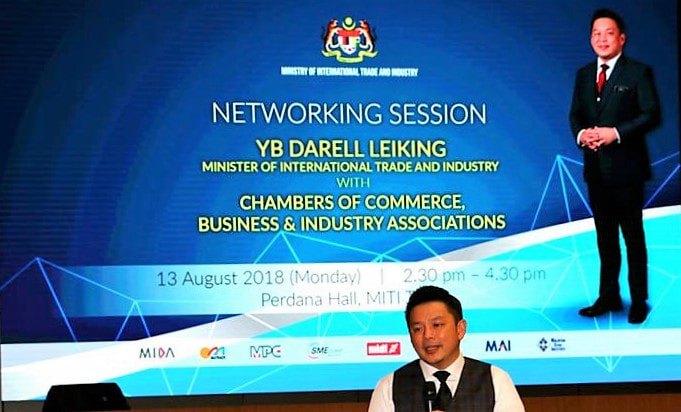 On 13 August 2018, our Vice-President, Datin Paduka Halimah Abdullah, former Ambassador of Malaysia to Italy, attended a Networking Session with Chambers of Commerce, Business and Industry Associations with YB Darell Leiking, Minister of MITI, organized by the Ministry of International Trade and Industry (MITI).
During the session, the Minister emphasized the overall economic performance of Malaysia and the role of MITI under the new government to continue pursuing the open economic policy that encourages foreign investment and trade relations.
This is already the second time that a representative of IMBA has met with the Minister and he expressed his interest to establish a regular dialogue with our Association.
IMBA will follow up with the Minister and his staff to initiate a discussion on business opportunities between Italy and Malaysia and to organize a dialogue session event with our Members soon.