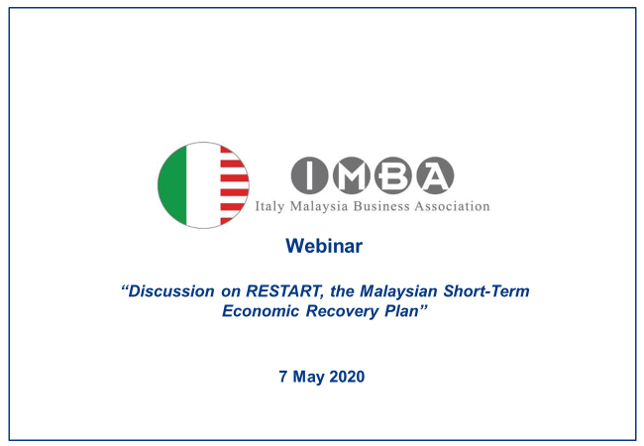 The Malaysian Ministry of Finance is in the midst of preparing RESTART, the Short-Term Economic plan with the objective of restoring the economic growth and the investors confidence in the Country.
Following the request by Ministry of Finance (MOF) to all Chambers and Associations to contribute with inputs and suggestions, yesterday we organized a webinar to collect the point of views of our Members.
All information gathered by the European Chambers will be compiled by
EU-Malaysia Chamber of Commerce and Industry
, which will share them with MOF next week.