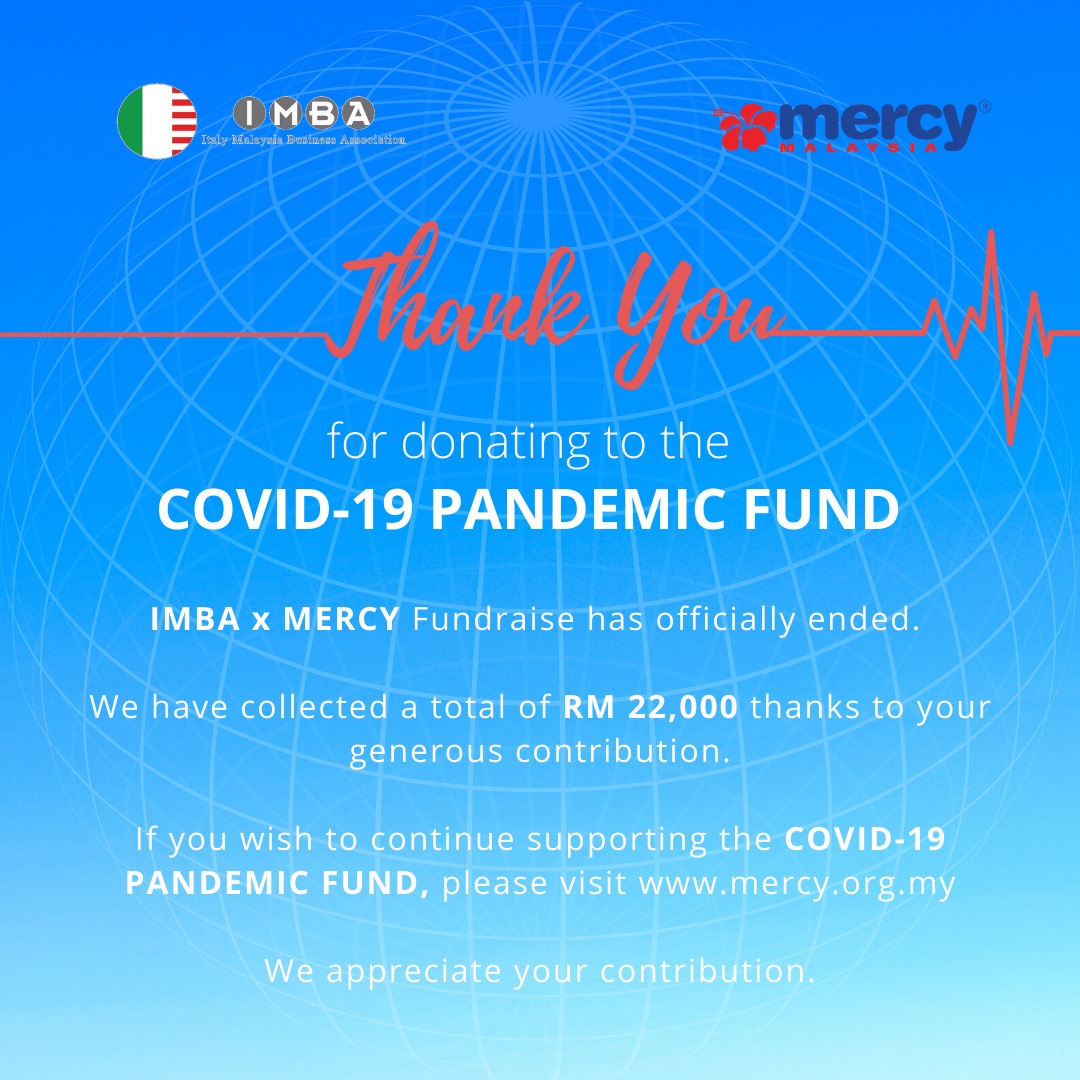 Our fundraising campaign in collaboration with MERCY Malaysia for the COVID-19 Pandemic fund has officially concluded.
We were able to collect a total of RM 22,000 which will be used to support MERCY Malaysia to help combat COVID-19 in Malaysia.
We would like to thank every one for their contributions.
​
For more information on MERCY Malaysia, please visit
www.mercy.org.my